The "Let Quovim C3 Optimize your Workforce by Implementing Aspect® WFM" Webinar
7 novembre 2017
Webinar
12 PM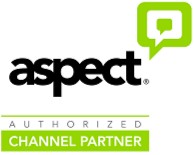 People are your most valuable asset!
The modern contact center relies on workforce management solutions to deliver engaged agents, quality interactions and improved customer experiences. Whether you're thinking about implementing, replacing or optimizing your workforce management solution, our insights and real-world case studies will expertly guide you through the process.
Join Matthew

Brookman, Senior Consultant, Quovim C3 and Eric Hagaman, Senior Product Manager, Aspect Software on November 7th at 11 AM EST for a 50-minute live session that:
Explains the benefits of Aspect Workforce Management

Pinpoints the steps required to successfully implement a WFM solution

Demonstrates why an investment in people, is an investment in long-term productivity and profitability
Shares real-world case studies from companies who have gone through the process You'll uncover: The Path Towards an Optimal WFM Solution
Pitfalls to avoid throughout the process of implementing or optimizing your WFM solution
Learn the critical, but often overlooked steps to follow before and after implementation
Discover the organizational and economical impact of sidelining these steps
Gain valuable insight on how to maximize your investment post-implementation
Learn why the workforce is an equal and important factor in WFM
Insight from actual implementation experiences Quovim C3 is an Aspect Value Added Reseller and trusted partner.
If you'd like to speak with a Quovim C3 representative, call 1-855-9QUOVIM or email info@quovimc3.com
Presented by